David W. Frame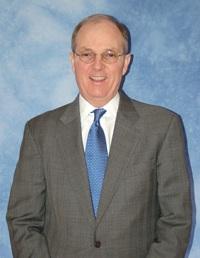 David W. Frame is a proud native of West Virginia. Raised in Clarksburg as the oldest of 7 children, he received his education in Harrison County public schools, graduating from Washing Irving High School in 1973. Upon graduation he spent a year at West Virginia University as a music major and member of the Mountaineer Marching Band. David put his studies on hold to fulfill a 2 year mission in Australia, after which he completed his Bachelor of Science degree at Brigham Young University with a Political Science Major and an English minor.
He then returned to West Virginia University, completing his degree at the College of Law in 1983. During his legal studies, David served as the editor of the law review and won honors in moot court competitions. While still in law school, he worked as a law clerk for the principal attorneys of a local law firm and then served in the capacity of associate lawyer after he graduated. Driven to succeed, David opened his own private practice in 1985.
In the quarter-century that has passed since that time, David W. Frame has continued to practice law from the same location in Clarksburg where he has handled thousands of cases for injured citizens of West Virginia. Unafraid of hard work, he handled more than 50 of these cases personally at phases of the case through the final jury verdict. These matters have extended to Harrison, Marion, Wetzel, Monongalia, Taylor, Upshur, Randolph, Lewis, Gilmer, Braxton and Kanawah Counties. David has also been involved with several notable appeals to the West Virginia Supreme Court of Appeals and has attained favorable outcomes for his clients, in some cases gaining monetary compensation of more than a million dollars for them.
As part of his commitment to the West Virginia legal community, David serves as a member of the West Virginia Association For Justice, which facilitates collaboration among some of the best trial lawyers in West Virginia. In 2005, he was appointed to West Virginia's Lawyer Disciplinary Board, a position in which he hears legal ethics complaints filed against West Virginia lawyers and issues recommendations to the Supreme Court regarding licensure and disciplinary action.
On a personal note, David has been married for more than 20 years and has children and grandchildren who live in the local Clarksburg vicinity. He is an avid outdoorsman, former scoutmaster and youth leader. And he remains an amateur but enthusiastic musician, playing percussion in several orchestras and classical guitar just for fun. He is a voracious reader and enjoys literature, history, philosophy and theater.
Nationwide Bldg Ste 2
493 Washington Ave
Clarksburg, WV 26301-26301
Phone: (304)623-5690
Fax: (304)623-5693
E-mail: dwframe@framelaw.com
Current Employment Position(s)
Areas Of Practice
Personal Injury
Medical Malpractice
Criminal Defense
Litigation Percentage
90% of Practice Devoted to Litigation
Bar Admissions
West Virginia, 1983
U.S. District Court Northern District of West Virginia, 1983
U.S. Federal Court, 1983
Education
West Virginia University College of Law, Morgantown, West Virginia, 1983, J.D.
Law Review: Editor, West Virginia University, 1982 – 1983
Brigham Young University, Provo, Utah, 1980, B.A., Bachelor of Arts
Professional Associations and Memberships
West Virginia State Bar Member
West Virginia Trial Lawyers Association Member
Association of Lawyers of America Member
Birth Information